December 1st, 2017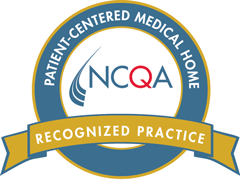 We are pleased to announce that Dayton Family Practice was recently certified by the National Committee for Quality Assurance (NCQA) as a Patient Centered Medical Home. NCQA's Patient Centered Medical Home Recognition Program is the most widely adopted Medical Home evaluation program in the country.
A Patient-Centered Medical Home is a care delivery model whereby patient treatment is coordinated through a primary care physician to ensure patients receive the necessary care when an where they need it, in a manner they can understand.
The objective is to have a centralized setting that facilitates partnerships between individual patients and their personal physicians, and when appropriate, the patient's family. Care is facilitated by information technology, health information exchange, and other means to assure patients get the indicated care when and where they need it.
The guiding principles of a medical home include, but are not limited to, same day access, extended office hours, continuous quality improvement, assessment of patient satisfaction, and individual case management when necessary. All members of our team are committed to this type of care delivery model.
February 12th, 2017

In January of 2017 Dayton Family Practice was selected to become one of approximately 1900 primary care practices across the country in the Comprehensive Primary Care Initiative, commonly known as CPC+. This is the nation's largest ever program to improve primary care. The program emphasizes patient centered care and continuous quality improvement. We are excited to be a member of this program and will be working to implement changes to improve our patients health care experience.
Dayton Family Practice continues to work on improvement in many quality and utilization measures. Over the last two years we have implemented multiple changes to our workflow in an attempt to improve areas such as preventive measures as well as clinical quality measures. Our practice has improved in many of these areas. Specifically, we improved our screening for Hepatitis C in the appropriate age group by 24%. We also improved our pneumococcal immunization rate by 44%. Our use of unnecessary antibiotics has improved by 32%. We are continuously practicing quality and utilization measurement and working to improve the health of our patients.
September 28th, 2016
We are excited to welcome our new physician, Dr. Zachary Denka. Dr. Denka Joined us in August of 2016 and is welcoming new patients.